---
Surveyors Stafford
At Silk Sharples Jennings Surveyors our experienced surveyors draw from extensive local experience in order to provide clients in Stafford with first class surveying services. If you are looking to buy a property in Stafford, we can help with all of your surveying services from Homebuyer Surveys and Valuations to full Building Surveys and Building Defect Reports.
As a team of seasoned professional surveyors, we focus on complete client satisfaction by offering bespoke surveying services for all property types. We conduct surveys on all properties, including historic properties and properties of non-traditional construction.
With over 20 years' experience in surveying properties throughout Stafford, Shrewsbury, Stoke on Trent, Cheshire, The West Midlands, Shropshire and even various areas of Wales, we draw from a vast range of property experience to provide exceptional surveying and valuation services to all of our clients.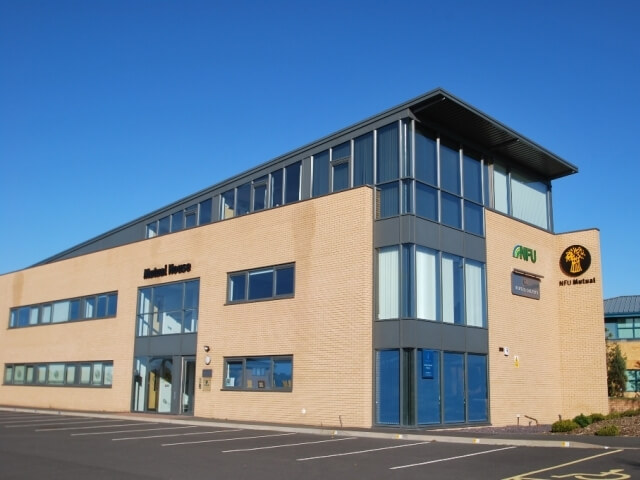 Our Professional Surveying Services Include:
HomeBuyer Survey and Valuation
Officially recognised by the Royal Institution of Chartered Surveyors (RICS), our HomeBuyer Survey and Valuation is one of our most popular forms of survey. A home is probably the most expensive purchase you will ever make, so it makes sense to seek professional advice when buying a property.

We recommend our HomeBuyer Survey for most properties built post 1860. The HomeBuyers Survey provides an expert account of the property's condition, and highlights any defects. It also includes advice about any repairs deemed necessary, as well as any ongoing maintenance requirements.

Our professional surveyors will carry out an in depth visual inspection of all accessible elements of the property. They will then compile a list of any visible or major defects which may directly affect the property in the months leading up to and after the sale. Our survey will normally last between two and three hours and subsequently includes a typed report documenting our findings, plus a market valuation of the property. Our reports are designed to tell you everything you need to know about the property in easy-to-understand language.
Building Survey
Building Surveys (sometimes referred to as full structural surveys) are advisable for larger or older properties, or if you are planning major works. Our Building Surveys provide an in depth analysis of the building's condition, any defects found and advice regarding the repairs and maintenance options. We offer Building Surveys on both residential and commercial properties.

Residential –
Silk Sharples Jennings residential building surveys consist of a thorough analysis of all visible and accessible elements of the property and are very much like a HomeBuyer Survey. In addition, the Building Survey will also look closely at the structural condition and foundations of the property, listing any defects found that may directly affect property value.
Our surveyors will always give the highest quality advice and guidance based on your circumstances and we'll always explain everything we find in easy-to-understand language so you can make the right choices about your property purchase.

Commercial –
Commercial property purchases are generally significantly more complex than those of residential properties. They are usually larger properties and may be subject to complex leasehold agreements and repairing covenants.
Ensuring a smooth property transfer is essential, particularly if your business requires the use of a working office. Conducting a fully detailed commercial Building Survey assesses any potential risks to your building. Our experienced surveyors' report will list any defects and provide you with advice on repairs and ongoing maintenance. Armed with information about any defects, you may be able to re-negotiate the property price.
Building Defect Reports
In some circumstances a HomeBuyer Survey and Valuation may not be entirely appropriate. For specific defects requiring further investigation, our Building Defect Report can be tailored to specific individual requirements. This type of report is particularly useful for those looking to purchase a property for renovation or repair. You may want to understand the extent of a particular defect and what remedial work is required.
Our highly experienced surveyors can investigate and report on any specific part of a building's structure. It may be you need a more in depth report on cracking or building distortion, or you need to look at issues around mortar pointing, roof coverings or damp and timber defects. Whatever your specific concern our Building Defect Report will focus on the major issue you are concerned about.
Get in Touch
To find out more about our first class surveying and valuation services, please get in touch with the professional team at Silk Sharples Jennings Surveyors today. Simply fill out the form below with your contact information and surveying requirements and we'll get back to you as soon as possible.
Alternatively call us directly on 01743 461777 and a member of our friendly team will happily answer any questions you might have. We look forward to speaking with you soon.