---
Surveyors Stoke-on-Trent
Silk Sharples Jennings Surveyors provide in-depth property surveying services for clients across Stoke-on-Trent and the surrounding area. Our expert surveying services are designed to provide clients with all the information they need when considering a residential or commercial property for purchase. We also offer professional expertise and advice on a wide range of property related matters.
All of our chartered surveyors at Silk Sharples Jennings offer a wealth of experience in surveying all property types. We are dedicated to making sure our clients are fully informed as to the condition of a property before they commit to buy. We use a series of in depth and comprehensive surveys and reports and we make sure everything you need to know is in easy-to-understand language. We want you to make the best decisions possible with your property purchase.
We operate across Shropshire, Staffordshire, Cheshire, the West Midlands and parts of Eastern Wales, offering a wide range of property related services. We are an independent surveying practice, which means we are not tied to any Estate Agents and as such provide comprehensive, unbiased and impartial reports for use solely by our clients.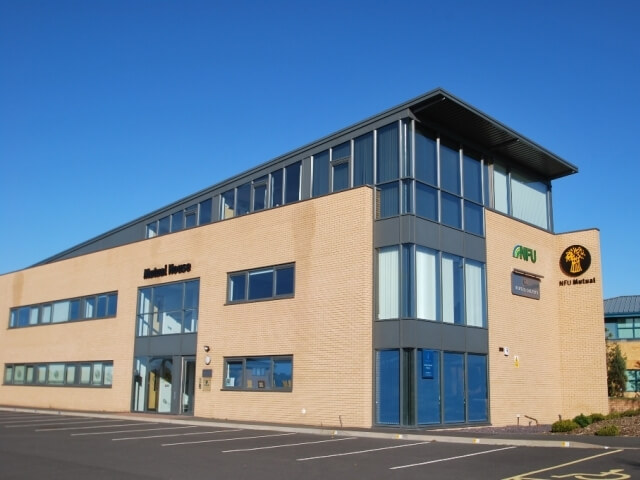 Property Prices in Stoke on Trent
Known for its rich history in the pottery industry, the city of Stoke on Trent is home to around 470,000 people. From its enviable position in north Staffordshire, the rest of the Midlands, and indeed the country, is exceptionally easy to reach, which has been evident in the area's house values growing consistently over the last few years.
The fringes of Stoke on Trent run alongside the M6, making a journey into Birmingham just 50 minutes, and Manchester just over an hour. The Cross-Country rail service makes both journeys shorter, and the local transport network makes Stoke an ideal location for commuting into Warrington, Stafford, Wolverhampton, or any of their surrounding areas. The A50 provides a direct route into Derby, and you can even reach London in under 2 hours, thanks to the Virgin trainline.
According to data from Zoopla, the property prices in Stoke on Trent have risen by more than 3% on average this year, putting the average property price at around £145,000. This demonstrates excellent value in comparison to the rest of the country, making it worth commissioning a survey to ensure that you make the most out of every penny.
Some of the Surveying Services We Provide Include:
HomeBuyer Survey and Valuation
One of our more popular forms of survey, the HomeBuyer Report is used to assess the condition of properties that are less than 150 years old and is always recommended for newer properties. A detailed HomeBuyer Report by one of our qualified Chartered Surveyors is recommended for properties in this category as it provides crucial information about the condition of the property you are intending to purchase.

With a Homebuyer Report, buyers can be made aware of any hidden defects, enabling more time to arrange for any necessary repairs. Equipped with a HomeBuyer Report's findings it may be possible to renegotiate the purchase price or may even lead you to reconsider the purchase altogether.

A generic HomeBuyer Report assesses the overall condition of the property by looking at all visible and accessible areas. This inspection will normally take around two to three hours, although this is dependent on the type and size of the property. Following inspection, a report documenting the survey findings is put together and includes a Market Valuation of the property. Our surveyor will present the report and findings to the client and offer professional advice regarding any major or immediate defects which may need attention.
Building Survey
Residential – 
Our expert surveyors offer professional advice for property buyers across the Stoke-on-Trent area and we highly recommend a detailed survey before agreeing on a price. A Building Survey is a more detailed report which looks at all visible and accessible elements of the property, including its structural foundations. The Building Survey is also known as a 'full structural survey' and is more commonly recommended for older properties, listed and historic properties, and properties of an altered or non-traditional construction.

Commercial – 
A Commercial Building Survey is essential for any commercial building project or commercial expansion to provide information about the condition of the property and it allows purchasers to find out if there are any property faults before it is too late to make amends. This report consists of a detailed analysis of the complete structural condition of the property, and includes professional advice on the potential costs of any repairs, upgrades or refurbishment the property may need.
Building Disputes
Our team at Silk Sharples Jennings are experienced in dealing with all kinds of complex property disputes between owners, contractors and other parties. Drawing on our knowledge of building design, construction, building regulations and building defects we are able to provide expert advice and detailed reports relating to any dispute. While we will always do our best to help resolve disputes outside of Court, when necessary we'll put forward a case using all of our relevant expertise.
Get in Touch
Whether you are looking to purchase your first property as a homeowner, or you are a landlord looking into party wall disputes, Silk Sharples Jennings have the necessary experience to be able to provide you with professional, impartial advice you need. We also offer expert assistance in architectural design and construction project management. To work with experienced chartered surveyors in Stoke-on-Trent and its surrounding areas, contact us today by calling 01743 461777. A member of our expert team will be happy to help you.
Alternatively, please fill out the form on our Contact Page, and we'll get in touch with you as soon as possible. We look forward to hearing from you.